TESTIMONIALS FOR THE DEPENDABLE WRITER
Last Updated: 16th December 2019
Website Content, Category, Product & Landing Pages | Contemporary Furniture & Modern Home Decor
Akanksha is a very accomplished content writer. At Modish, she has helped shape the voice of our brand through her writings for our landing pages, product pages, collection pages, etc.
Her writings are deeply researched and well-edited. She had a good grasp of the furniture, decor and furnishings domain in which Modish operates, and is able to translate it into lucid, easy to read, internet-friendly content.
Moreover, she is disciplined and prompt in terms of work timelines and professional in her approach. We'd totally recommend her for other businesses looking for web content, content writing, etc. 
– Samit Ranjan, Founder & CEO: Modish | modishstore.com
United States
* Rating: 5 | Outstanding 
Brand Story Writing, Content Editing | Wellness, Fitness and Lifestyle
Your creative way with words is very good. The work you have assisted Breathe360 with has been high quality and on time. Will use your services again for sure. 
– Tamara Selaman,  Director: Breathe360 Ltd.
Abingdon, Oxfordshire, United Kingdom
Website Content | Digital Marketing and Consulting
Akanksha is a professional writer who has a decade of experience and is someone who tries to understand the exact requirements of a project and works accordingly.
– Mahesh Mohan, CEO: Matrics 360°
Cochin, Kerala
Creative Writing, Product Descriptions | 

Hot Beverage
We were extremely fortunate to stumble upon The Dependable Writer. Akanksha understood our project and exceeded each of our expectations. She's creative; research-oriented, and communicates with integrity. You get the sense that she just wants to help you succeed.
We highly recommend that you consume what she writes, learn something, apply it to your business and grow!
– Ashmit Patel, Founder & CEO: Ahista Tea
Toronto, Canada
Blog Posts and Articles | Medical Tourism 
Akanksha has been writing articles for our startup on a freelance basis for a few months now. We keep coming back as her writing voice is personable, precise and well-researched.
It's easy to communicate our needs to her. She delivers on time and lets me know if she has any other questions while writing. Would definitely recommend her to others.
– Rohini Gaur, Founder: YourDocAbroad.com
Dubai, United Arab Emirates
Newsletter and Web Content, Blog Posts and Articles| Bespoke Tailoring
Akanksha is one of the best Content Writers I have ever come across. She possesses exceptional writing skills which makes the content written by her a piece of art.
She not only respects the time line allotted for submitting a particular task but at the same time closely follows the client's brief.
In a nutshell, Akanksha is a thorough professional who is extremely passionate about her work & delivers brilliant output with 100% motivation & dedication. I would like to wish her the very best in all her future endeavours.
– Paritosh Berry, Founder Director: Darzionline.com
Noida, India
Profile Writing and FB Page Posts 
| 
Mountaineering
A quick turnaround time and a beautiful ramp up exactly as required, Akanksha surely stands out.
Extremely satisfied with her working style especially as she makes sure she understands the subject well and clarifies all doubts before returning the end product. 
I am truly a satisfied customer!
– Stuti Agarwal, Founder – Climbiner
Bangalore, India
Article Writing |
Branding
Akanksha is super skilled.
She understands the brief and delivers bespoke content on time and without errors. She makes a lot of effort to understand the topic, research it and provide professional content which is conversational and easy to read.
I recommend her and will be using her services again soon.
– Archana Sinha, GEO Marketing Director, Dassault Systemes
New Delhi, India
Persuasive Copy, Lead Generation, and Newsletter Content 
|
Email Marketing
Responsiveness and speed are two words that define Akanksha's work. She pays special attention to the brief, and her copy has always been professional and delivered on time.
I recommend her pro writing services to anyone seeking quality content.
– Akshar Yadav, CEO, Centronics Support & Biz O2
New Delhi, India
Copy Writing and Branding 
|
Interface Design
It is such a pleasure working with Akanksha. She is professional, committed and has a flare for writing. Best thing about her is that she gets the gist of the brief very, very quickly and does excellent writing at equal pace.
– Pankaj Bengani, CEO, Chhavi
Ahmedabad, Gujarat, India
Website Content and Brand Story Writing |
Online Store
Amazing!! The content you wrote was clear and straight to the point. Everyone liked it and felt this is what we always wanted to convey to our customers.
– Puneet Gupta, Co-founder Posterguy.in
New Delhi, India
Content Writing Services |
Translation Services
I wholeheartedly recommend Akanksha as a Web Content Writer. Content for my website was composed by her keeping in view all my requirements.
I have observed that she has put all her efforts to make my website a presentable one. She is a perfect creative writer.
Even my regular clients visiting my website have appreciated the content writing. She is a very accurate, punctual and professional web content writer. She delivered my content writing on time.
– Abhishek Ranjan, Russian Translator & Interpreter
New Delhi, India
Blog Posts, Content Polishing, and Rewriting Services

| Gadgets

This is in context to support I received from Akanksha. She is a very prompt and helpful person who knows her job very well. She has all the talent that makes a good content writer.

I wish her all the success for her future endeavors.

– Anuj Malik, Apnagadget.com
New Delhi, India

 
Web Page Content and Article Writing Services
I've been working with Akanksha on a large Web content project that my company is developing for a client. I've been very impressed with her speed and the quality of her work.
It is quite rare to find someone who is so prompt and takes the time to work with her clients to understand their needs.
She would be a great asset to anyone who is in need of Web content.
– Philip, New York
Website Content Writing Services

| Background Checks

We would like to thank Akanksha for her help in web content writing.

We are very happy and satisfied with her job. We appreciate her professionalism and cooperation and will be happy to work with her, when ever there is a requirement. Thank you once again.

– Sunil Reddy, CVCheckIndia
Hyderabad, India

 
Proposal Design and Collation Services 

| NGO

I wish to place on record our sincere thanks and appreciation for Akanksha.

Our group, the Justice Seekers, which is an organisation composed of several NGO's and serving and retired professionals working towards women's safety, has used the services of Akanksha. We had commissioned her to prepare a proposal for the government. The layout of the proposal was greatly appreciated by our group as well as the concerned govt. department we sent it to.

What was especially impressive was her getting deeply involved in the subject and understanding it. Her thoughtful and incisive questions before preparing the document and speed and efficiency of preparing it thereafter are highly commendable.

I strongly recommend her services to anyone preparing a proposal and requiring help with it.

– Dr. Anjali Mehta, Sagartrust.com
New Delhi, India

 
Web Content Writing Services
Many thanks for your excellent service with quick turn-around in providing the content for our website. I reckon, I will be back on to you again in the future for any writing needs.
I will definitely recommend you to anyone I know, looking for content development.
– Arun Kumar
Chennai, India
Do you have a Content Writing requirement? I can help. Write to me at [email protected]
In the past couple of years, I have written sales copy, product descriptions, articles, blog posts and high-quality content across 32+ niche industries.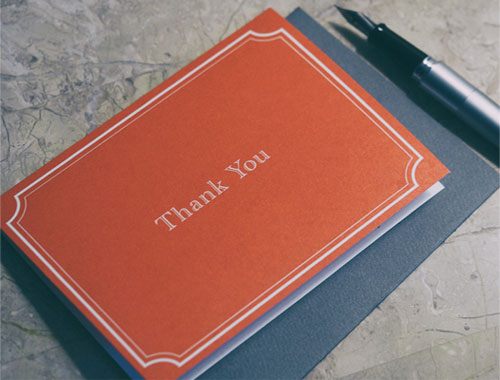 PLEASE SUBMIT YOUR TESTIMONIAL USING THE FORM BELOW.